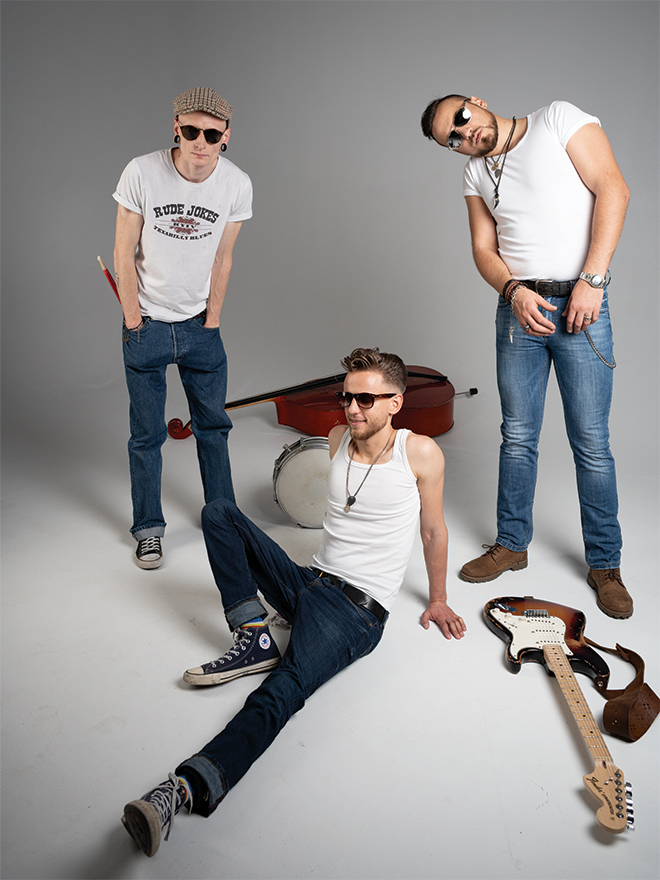 RUDE JOKES
Rude Jokes is a Kiev band that plays rockabilly, rock and roll, texabilly blues.
The musicians combine blues traditions, rockabilly presentation and Ukrainian humor. The group performs songs in English and Ukrainian, this adds color and helps to reach the most demanding listeners.
Alexander Tupchienko – vocals, double bass
Valery Vitomsky – guitar
Vyacheslav Shvedov – drums
Frenetic rhythms, blues harmony and Texas drive – they will light hearts, and will also tan your ears, throat and legs, because you will listen, sing and dance!